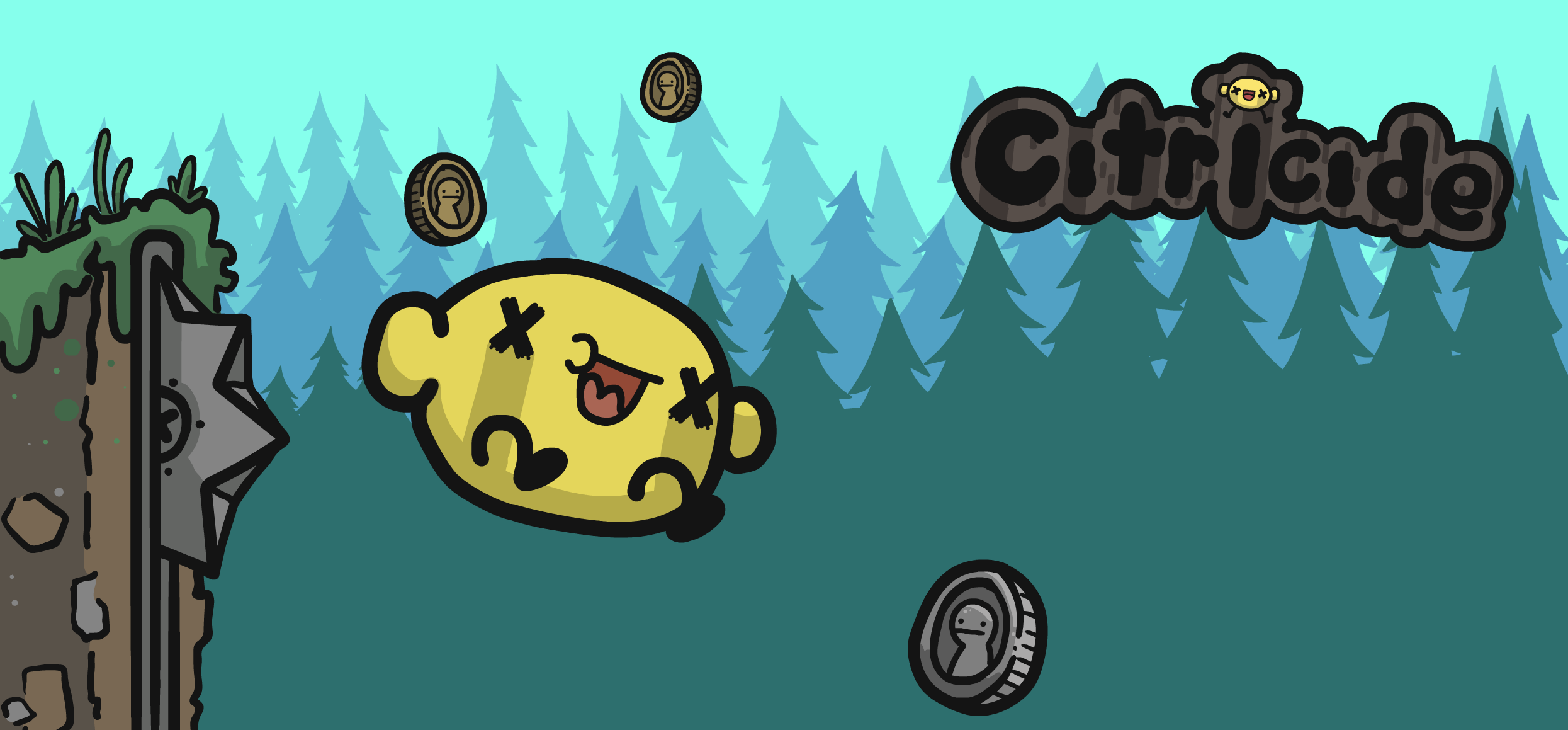 Citricide! a game about lemons
A downloadable game for Windows
this is a beta version that I am working on bringing to completion. playable builds will be regularly posted until final testing is ready in which this will be replaced with a finalized demo build.
It's a hard core platformer, so its the usual run, run faster, jump, dodge, and die! With 100~200 Levels planned, im hoping this can be a medium sized game with some great challenges and fun secrets!
it started off as me wanting to build my own version of Meat Boy and grew into me wanting to make a fully fledged platformer with a dumb cutesy story and some fun/challenging levels.
I very much recommend a controller to play, however a keyboard is certainly viable.
Estimated completion time Fall 2017
Install instructions
While the game is still in regular beta testing, all you will need to do is unpack and run, some Users will receive a windows defender warning which can be bypassed by going to advanced options and then clicking the "run anyway" button. for further info on the steps or what ignoring smartscreen entails please click here.
thank you so much for checking out this build, feel free to tell me your thoughts on twitter under the user @gr8g0rys
~<3 greg